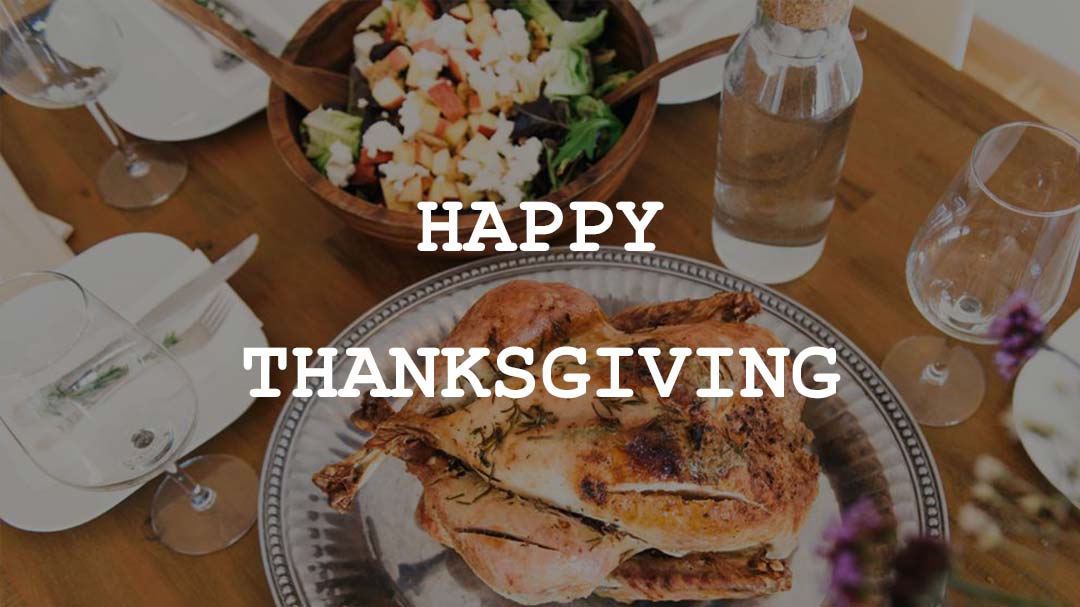 Every year Americans celebrate a National Holiday called Thanksgiving. This feast is celebrated annually on the 4th Thursday of November. The story behind this holiday, that is very dear to every Americans heart, takes us back to the 17th century. There are various theories regarding the reason behind the celebration, but the most common one tells the tale of the pilgrim fathers, that landed in Plymouth, Massachusetts, and took part in a three day feast with the Native Americans in order to celebrate the extraordinarily good crop, which they had had that year. In the pictures below we share our favorite Thanksgiving recipes with you, so if you've always wanted to cook a real Thanksgiving feast, you will now have access to amazing recipes.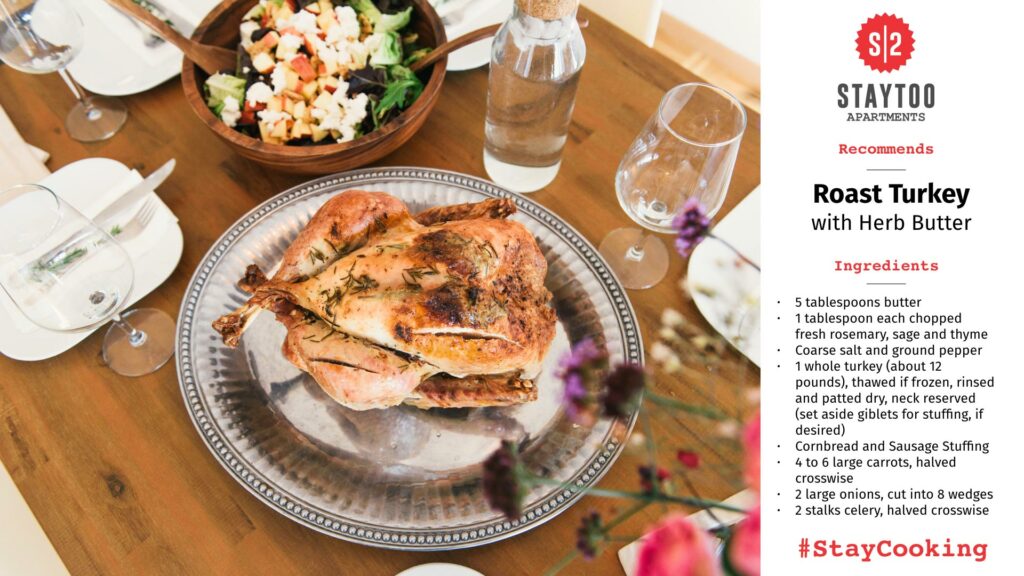 Preheat oven to 350 degrees Fahrenheit/177 degrees Celsius and place the rack in the lowest position. Make herb butter: mix together 4 tablespoons of butter with chopped herbs; season with salt and pepper.
Prepare and stuff the turkey. Loosen skin: Working from the neck end, slide fingers under skin until you reach the end of the breast, being careful not to tear the skin; rub herb butter under the skin. Fill neck cavity: Place turkey breast side down. Fill neck cavity with stuffing. Close up by folding skin over and fastening with skewers or trussing needles. Tuck wings: Turn turkey over; bend wing tips underneath bird so they stay in place. Loosely fill large cavity with stuffing. Tie legs: Using cotton kitchen twine, tie legs together securely, so bird retains its shape and moisture during cooking.
Cut neck into pieces; mix with carrots, onions, celery, and 2 cups water in a large roasting pan. Set roasting rack over vegetables in pan.
Lift turkey onto rack; rub with remaining tablespoon butter. Season generously with salt and pepper. Tent turkey loosely with foil. Roast 1 hour, then baste every 30 minutes with pan liquids, until an instant-read thermometer inserted into the thickest part of thigh (avoiding bone) registers 125 degrees Fahrenheit/52 degrees Celsius, about 3 hours.
Remove foil; raise oven heat to 400 degrees Fahrenheit/205 degrees Celsius. Continue roasting, basting occasionally, until thigh reaches 180 degrees, 45 to 60 minutes more. Tent with foil if bird browns too quickly; add more water if pan becomes dry. Transfer turkey to a serving platter; cover loosely with foil, and let it rest at least 30 minutes before carving.
Sausage Cornbread Stuffing
Preheat oven at 350 degees Fahrenheit/177 degrees Celsius
Coat large saute pan with olive oil, add onions and celery and saute over to medium heat. Season with salt and cook until the vegetables start to become soft and are very aromatic. Add the sausage and cook until it starts to become brown. Stir in the garlic and saute for another 1 to 2 minutes. Add the walnuts, sage and rosemary and cook for another minute, then remove from heat.
In a large bowl mix together cornbread, cranberries and the sausage mixture, Add chicken stock and knead with your hands until the bread is very moist, actually wet. Taste to check for seasoning and season with salt, if needed and transfer to an ovenproof dish.
Bake the stuffing until it is hot all the way through and is crusty on top, about 30 to 35 minutes.
Preheat oven to 400 degrees Fahrenheit/205 degrees Celsius
Place the potatoes in a single layer on a baking sheet and place them in the center of the oven. Cook until the potatoes are completely yielding in the center when pierced with the tip of a knife, 45 minutes to 1 hour, depending on the size of the potato. Remove from the oven and lower the temperature to 375 degrees F/191 degrees Celsius.
Place the potato on flat surface and use a sharp knife to cut down the middle of them lengthwise. Use a tablespoon to scoop out the flesh, leaving the skin behind. Transfer the flesh to a medium, oven proof dish. Stir it slightly to break up any large pieces and place the dish in the oven. Bake in the oven for 10 minutes and give the flesh a stir again. Bake for an additional 10 minutes. Remove from the oven.
In a small saucepan, warm the cream. Transfer the sweet potato flesh to a medium bowl and whisk in the 1 tablespoon butter and cream. Season with salt, to taste.
Heat a skillet and add the remaining 1 stick butter. Allow it to melt and turn light brown. Transfer to a bowl to stop it from overbrowning. Stir in the orange juice, orange zest, sherry and molasses. Taste for seasoning. Serve immediately with potatoes.