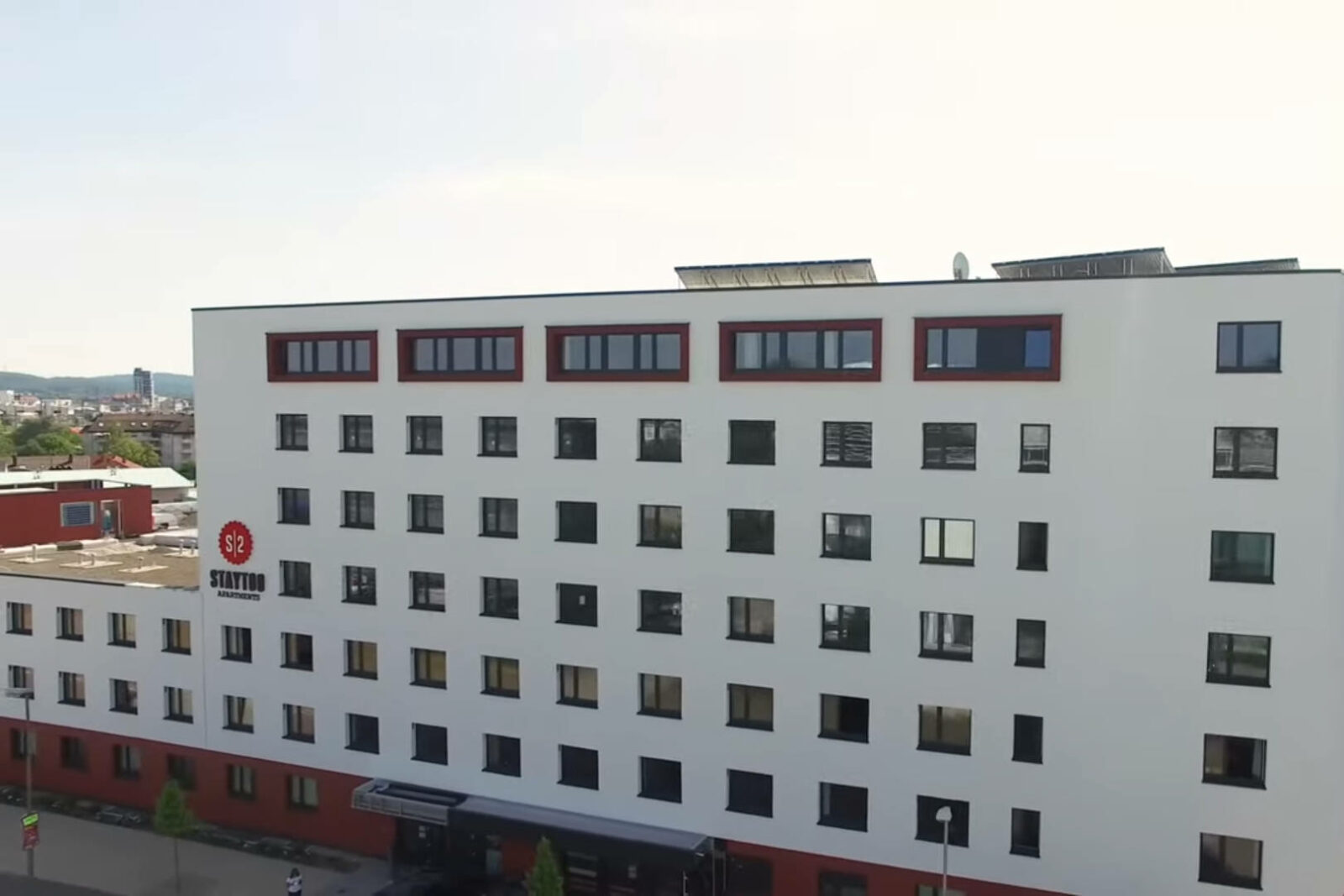 Living in an accomodation in Kaiserslautern: advantages and disadvantages
You want to study and are thinking about moving into our Kaiserslautern student accomodation? We will show you the advantages and disadvantages of living as a student in an apartment – so you can make the right decision for you!
Living in a student accomodation in Kaiserslautern: Advantages
First, we would like to introduce you to the advantages that, in our opinion, make living in a Kaiserslautern student accomodation attractive.
#1 Easily find a connection
At Staytoo, you will meet new exciting people from day one – you decide when and to what extent. Staytoo apartments are home to a number of students from all over the world who, just like you, are embarking on the adventure of studying. Time to get to know your neighbors in the Kaiserslautern accomodation!
#2 Fully furnished apartment
Furniture is expensive for students, or buying it through classified ads involves a lot of driving. On top of that, you had to spend time setting up the furniture or pay even more money for craftsmen to set it up. Although there are also furnished rooms in shared apartments, the furniture in them is often outdated and colorfully thrown together.
In the student accomodation Kaiserslautern you don't have to worry about all that. On the day you move in, you will find a fully furnished, well-kept interior whose individual pieces harmonize perfectly with each other as part of a design concept. You will also have a kitchen with an extractor hood in the apartment, where you can cook delicious, healthy recipes on the very first evening. For this you have a double hob and a modern microwave.
#3 No lease & all additional costs included
Typically, leases include a minimum lease term that lasts between 12 and 48 months. This can be a very long period if, for example, you find that you don't want to study in the city of your first choice after all. The student residence Kaiserslautern is much more flexible! You can already move into our accomodation with a rental period of 6 months and see how you like it.
In addition, all cost are included in the Staytoo flat rate. So you can fully concentrate on your studies, you don't have to worry about costs for electricity, water and heating. Fast internet is also included in the price.
You can even sublet your apartment, for example when you are traveling or doing an internship abroad. However, you will need our permission to do so. Feel free to contact us with this request!
#4 Gym & other common rooms included
Save yourself a trip to the gym and expensive monthly subscriptions: In the Kaiserslautern student accomodation you can use the in-house gym – also included in the total price! In addition, there is a laundromat, which you can also use at no additional cost. The all-in-one rent covers the unlimited use of all common rooms.
Staytoo's Kaiserslautern accomodation is located in the heart of the Barbarossa city. The nearby Japanese Garden invites you to go for a walk, metropolises like Frankfurt or Mannheim can be reached quickly by car or train. The way to the train station takes no more than 16 minutes on foot, the Technical University of Kaiserslautern can be reached in 10 minutes on foot, to the University of Kaiserslautern you need only 15 minutes by bike. From the Staytoo student accomodation Kaiserslautern you can also reach the local sights like the castle Hohenecken or the castle ruin Beilenstein.
Living in Kaiserslautern accomodation: Disadvantages
In order to give you a fair basis for your decision, we cannot and will not conceal the disadvantages of living in a student accomodation in Kaiserslautern.
#1 Room can only be individualized to a limited extent
An apartment of your own or a room in a shared apartment offer other possibilities of design than a accomodation. If you want to individualize your living space 100%, this will unfortunately not be possible in the student accomodation Kaiserslautern. But of course you are allowed to decorate your apartment. You will be surprised how homely and tasteful you can make your four walls with a few plants and fancy pictures on the walls.
Apartments in student housing Kaiserslautern are very popular. Therefore, we recommend that you make a booking request early, otherwise you may be disappointed. Therefore, do not wait until shortly before the beginning of the semester to move in. The sooner we know about your desired apartment, the better!
#3 No housing solution in the long run
Very few people want to live in a small apartment permanently. And they don't have to – after all, study time is limited. It is also common to change places of study, for example, at the beginning of a master's degree after a bachelor's degree or when you change your course of study.
However, if you are looking for a permanent place to live after graduation, an apartment in a student accomodation in Kaiserslautern is not suitable for you.
#4 Little space for visitors
An apartment in a student accomodation Kaiserslautern is of course not comparable to a spacious apartment. That's why visitors have less space or rather less visitor space. However, this should not prevent you from meeting up with friends and having a good time together in the accomodation.
When designing and building the apartment buildings, we focused on providing you with an excellent living experience at an affordable price. Therefore, unfortunately, our apartments do not have balconies. Nevertheless, you can always enjoy some fresh air by going to the nearby Japanese Garden or the Kaiserslautern Wildlife Park, both of which are close to your modern home.
When deciding on the right living environment, you should always listen to what your intuition has to say about it. Take a few minutes and feel into what you might feel comfortable with. Also, periodically read through our pros and cons above to gain more clarity. Looking for more info on Kaiserslautern student housing? Click here to visit our student apartments Kaiserslautern subpage!