Our Business-Apartments in Kaiserslautern
Discover Kaiserslautern, the "Barbarossa City," where German kings and emperors were once crowned. Nestled amidst the dense forests of the Palatinate Forest, a UNESCO Biosphere Reserve, and in proximity to France and Luxembourg.
Cheer for the renowned 1. FC Kaiserslautern, also known as the "Red Devils," and explore the second-largest city in the Palatinate region with its vibrant cultural and pub scene. Take a break from football and enjoy the peaceful Japanese Garden.
With around 100,000 inhabitants, Kaiserslautern is a significant hub for science and technology, known as the "Silicon Woods." Experience the perfect blend of nature, culture, and innovation.
Start your adventure in Kaiserslautern today!
Kaiserslautern Highlights
Your apartment is completely furnished to a high standard. You will feel at home right away.
You can move in right away – everything you need is included.
You can exercise in ourr in-house gym at any time free of charge.
Washing lounge, garage, safety system – our house offers an all-in service.
You will be living centrally located in short distance to Kaiserslautern's "Silicon Woods".
For all those who are aiming for the top: Your home in Kaiserslautern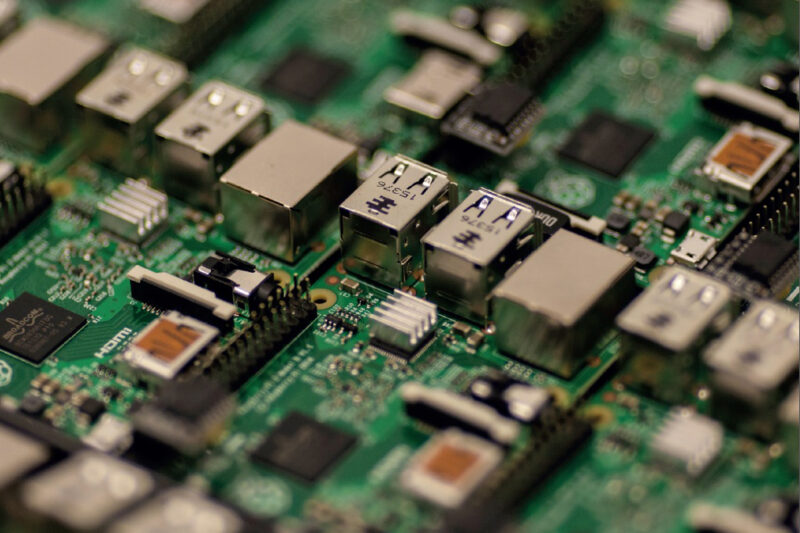 Furnished living was yesterday. Today anyone who wants to live in Kaiserslautern for a limited time expects much more. Discover our Staytoo business apartments! High-quality furnished apartments directly in the "Silicon Woods" of Kaiserslautern. Within walking distance you will find the Frauenhofer Institute, numerous startups and IT locations, the Business & Innovation Centre, the train station and the city center. It could hardly be more central!
Fully equipped for business class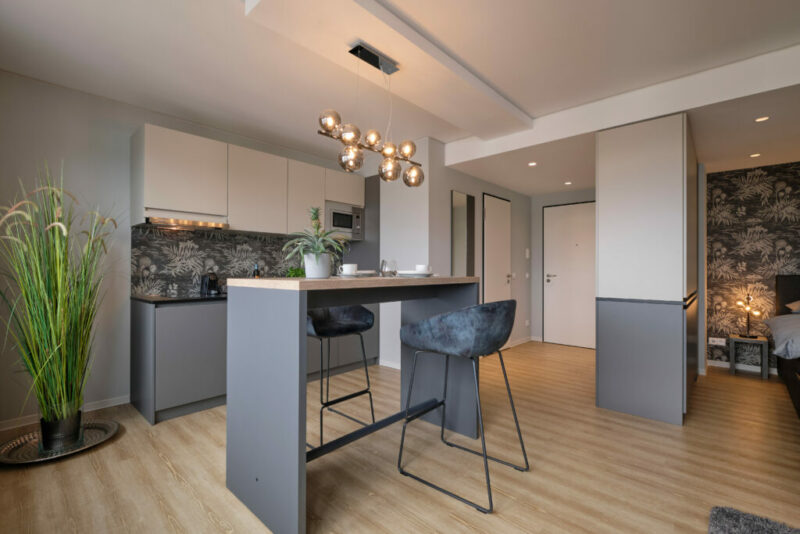 In this inspiring environment, you will be connected to young professionals, creative people, startup experts, young professionals and the student scene from day one. To make you feel at home immediately, your apartment is equipped with a double bed, couch, kitchenette and all the trimmings. Internet, electricity, water, heating, security, property manager and even a gym are included.
Live where the prospects are the best: On the top floor. A warm welcome!
Your Apartment in Kaiserslautern:
Take a look!
Your modern business apartment on the 6th floor is furnished to an exceptionally high standard. From 32 on up to 42 sqm you will find everything you need for living: A comfortable living area with couch, TV and plenty of shelf space. A workplace with fast Wi-Fi. A sleeping area with comfortable double bed and enough space in the wardrobes. And a well-equipped kitchenette as well as an elegant shower bathroom. You can even live here as a couple!
Discover the premises with our 360° VR tour and start your inquiry right away.
Staytoo Kaiserslautern
Trippstadter Straße 115
67663 Kaiserslautern
To view Google Maps you must accept the cookies and then reload the page.