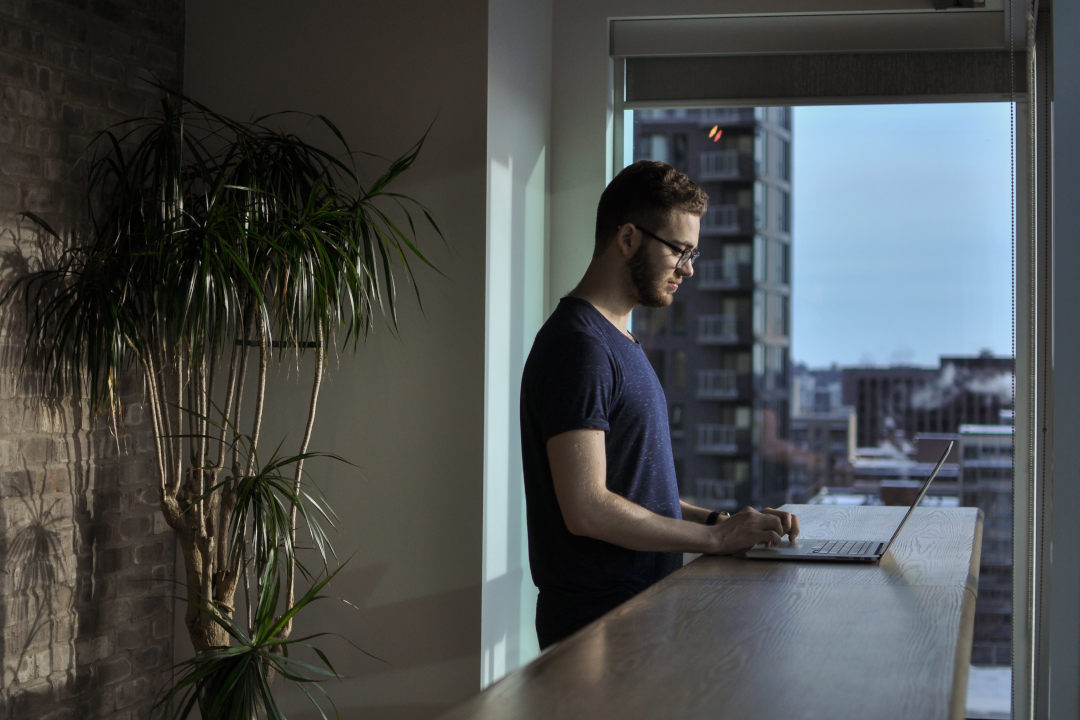 Apartment for students: Tips for the search
When they begin their studies, many students move into a room in a shared apartment or dormitory for the first time. Or they dare to take the step to their own apartment right away. We provide tips on what to look out for when looking for an apartment for students.
Before you start looking for an apartment for students, clarity is important. Take half an hour, get a piece of paper and pen, and answer the following questions in writing:
Do I want to live with others or would I rather be on my own?
Is a quick social connection important to me?
Do I need a lot of rest for myself and my studies?
Can I manage well on my own?
Is one room enough for me or do I need a lot of space?
Do I have the time and inclination to deal with apartment hunting and finding furniture and providers (electricity, internet, etc.)?
The answers to these questions should give you some initial guidance as to whether an apartment is indeed the ideal living arrangement for you. If you like to have people around you frequently, a room in a shared apartment (WG), in a dormitory or your own apartment may be the better form of housing.
Regardless of the "soft" factors, one question is very crucial before you start thinking about student housing:
Can I afford my own apartment?
#2 Examine finances, break down costs
It's easy to underestimate the expenses of owning your own apartment.
Here are the most important costs:
Rent
Security deposit
Moving costs
Renovation costs (paint, wallpaper, flooring)
Acquisition costs (furniture, household appliances, cookware, plants, etc.)
Service charges (electricity, water, sewage, garbage collection, janitor)
Telephone and Internet costs
Insurance (liability and household insurance)
General living expenses (groceries, clothing)
All this has to be managed financially. Therefore, it is important that you find out about your BAföG entitlement early on. The current BAföG maximum rate is 861 euros per month.
The BAföG rate is made up of:
Basic needs
Housing allowance
Surcharge for health and nursing care insurance
#3 Allow enough time for search & preparation
What is actually the ideal apartment for students? It's not that easy to figure out, on the contrary: most of the time it takes several weeks or even months until you get the feeling: "Bingo! This apartment and no other!" There are several reasons for this: First, the housing market is very competitive, depending on the location; even rooms in shared flats and apartments are hard to come by.
In university towns in particular, there is always high demand shortly before the start of the semester: that is, when a large number of students are acutely looking for an apartment or a room. Unfortunately, it often happens that the rent increases drastically during these times. Then even single rooms can cost hundreds of euros more than usual.
Be smart and start looking for a student apartment early. A good time is, for example, as soon as you have received the acceptance letter for a place at university. Use the momentum and excitement of that acceptance to jump into the apartment hunting adventure!
You should plan enough time for these steps:
Search for advertisements
Comparison of the different advertisements with each other
On-site visits to inspect the apartment
Preparation of important documents (copy of identity card, tenant's self-disclosure, certificate of freedom from rental debt, proof of income if applicable, SCHUFA information)
Since students often do not have sufficient income to rent an apartment, landlords require a rental guarantee in these cases. This can be issued by your parents or a bank, for example, but you should clarify this before looking for an apartment. The location of an apartment is also very important for students.
The advertisement of an apartment for students sounds too good to be true? The rent is low, the rooms top maintained, the location quiet. But wait – where exactly is the apartment located? That's often the crux of the matter. An apartment on the outskirts of town may be ideal for stressed commuters who drive to and from work.
However, an apartment for students should meet other conditions. Proximity to the city center is recommended, so that the campus can be reached quickly. It is also important that shopping facilities and recreational areas such as parks are close by. After all, you can't study around the clock. Speaking of studying: To be able to study at home and write homework with concentration, you need quiet, at least in one room. Therefore, look for a quiet location, avoid busy main roads and other traffic hotspots as much as possible when choosing an apartment.
#5 Read advertisements critically
Unfortunately, there are also now and then fake advertisements on the relevant platforms for apartment hunting. In the best case, people waste their time looking for student housing. However, there are also worse cases where prospective buyers are financially scammed or even harassed. You can avoid all this if you check the advertisements thoroughly and critically.
This is how you can recognize fake housing ads:
Missing or insufficient contact details: Is an address or even last name missing? This is one of the biggest warning signs. If even when asked, no more than the e-mail address is given, you should be suspicious.
Transfer in advance: First transfer the deposit, then you will receive the apartment key in the mail: Take from such "offers" distance, so as not to fall for a scam.
Shifting communication: The supposed landlord wants to switch to a private communication channel like WhatsApp as soon as possible? In and of itself, no problem, but an indication that you should become alert. It is better to stick to verifiable correspondence, such as via the real estate platform or via e-mail, depending on which communication channel was the first in your case.
Strikingly low price: Nothing speaks against making a bargain and if that succeeds: Congratulations! But some offers are just too good or too cheap to be true. If in doubt, compare offers that make you wonder with other advertisements and the local rent index.
#6 View the apartment as early as possible
No matter how well the apartment is described in the ad and how nice the pictures of the rooms are, what matters is how you feel on the spot. Therefore, you should personally visit every apartment that is potentially suitable for you. This may be time-consuming, especially if your place of study is somewhere else. Nevertheless, this check is important, since any deficiencies are only visible on site. Viewing appointments are therefore opportunities that you should definitely take advantage of.
#7 Inform yourself about alternatives
There are some exciting alternatives to student housing. For example, moving into a shared room or a room in a student dormitory. Student apartments such as those at Staytoo are also becoming increasingly popular. Get an overview of the different types of housing to find the right one for you early on.
Still feeling overwhelmed? Get advice
In the university cities, there are various counseling centers that can help you find housing or a free room. For example, you can apply for a room in a dormitory at the Studierendenwerk or Studentenwerk. Apartment providers such as Staytoo are also available to you, in person and on site. Book your free viewing appointment now!
We wish you good luck in your search for your student apartment and would be happy to welcome you in one of our apartment buildings.