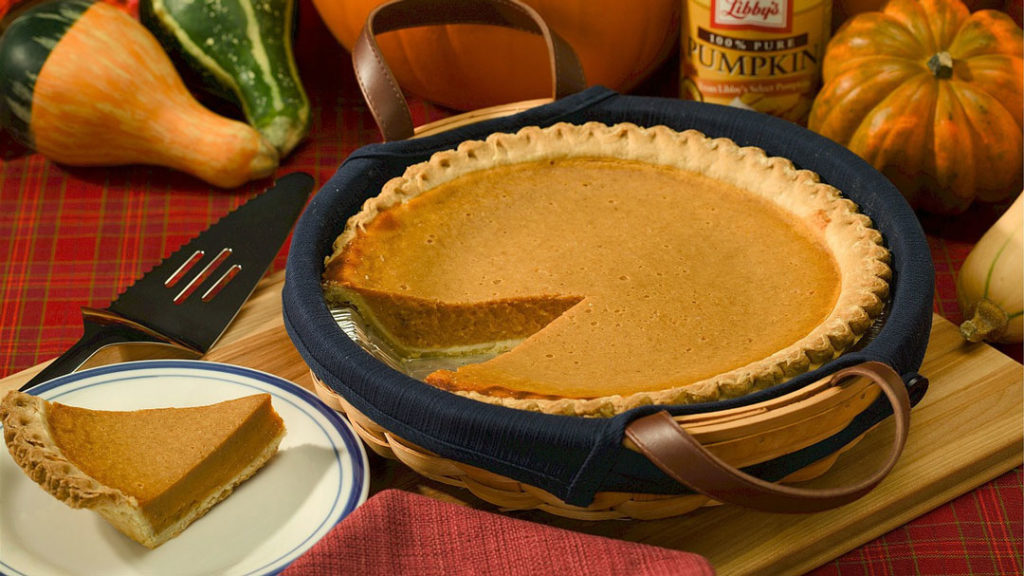 #StayTasty – What would Halloween be without pumpkin?
Slowly the trees are changing colour and the weather varies between beautiful autumn sun and muddy rainy weather. Just the right time of year to bake a delicious pumpkin cheesecake. The recipe is a bit more sophisticated, but it's definitely worth it – promised! What could be better than a fluffy cheesecake in combination with pumpkin? Give it a try:
450g Hokkaido Pumpkin
200g sugar
800g cream cheese
3 eggs
50g cream
1 vanilla pod
1 tablespoon cinnamon
1 tsp ginger powder
1 tsp freshly grated nutmeg
150g wholemeal butter biscuits
70g butter
1 tablespoon cinnamon
1 tsp ginger powder
1 teaspoon freshly grated nutmeg
100g smoked almonds
140g sugar
3 tbsp water
1.) Cut the pumpkin in half, then remove the seeds and dice. Boil the dices for about 20 minutes until they are soft.
2.) Preheat the oven to 175°C (top/bottom heat), grease the springform pan and then wrap crosswise with aluminum foil.
3.) For the base, place the biscuits in a blender, grind finely. Add butter, 1 tbsp cinnamon, 1 tsp grated ginger and 1 tbsp nutmeg. Put this mixture into the springform pan, press firmly and then refrigerate.
4.) Puree the pumpkin for the stuffing and chill. Beat the 300g cream cheese with 100g sugar until frothy. Add the rest of the cream cheese and sugar and stir until creamy. Add the eggs one by one and stir with the pumpkin puree and mix until creamy. Cut the vanilla pod in half lengthwise, remove the pulp and add 1 tbsp cinnamon, 1 tsp grated ginger and 1 tbsp grated nutmeg to the mixture and mix.
5.) Fill the fatted pan with water, fill the dough into the springform pan and then place in the fatted pan. Bake in the hot oven on the lowest rack for about 60 minutes until the dough hardly wobbles when the mould is gently shaken.
6.) Remove the cake from the oven, remove the aluminum foil and let the cake cool on the cake rack for 2 hours. In the next step, cover with cling film and refrigerate for at least 6 hours, preferably overnight.
7.) For topping, the smoked almonds must be coarsely chopped. Next, caramelise the sugar with water in a pan and then add the smoked almonds. Put this mixture on a baking paper sheet and refrigerate. Before serving, break into pieces and spread generously over the cheesecake.