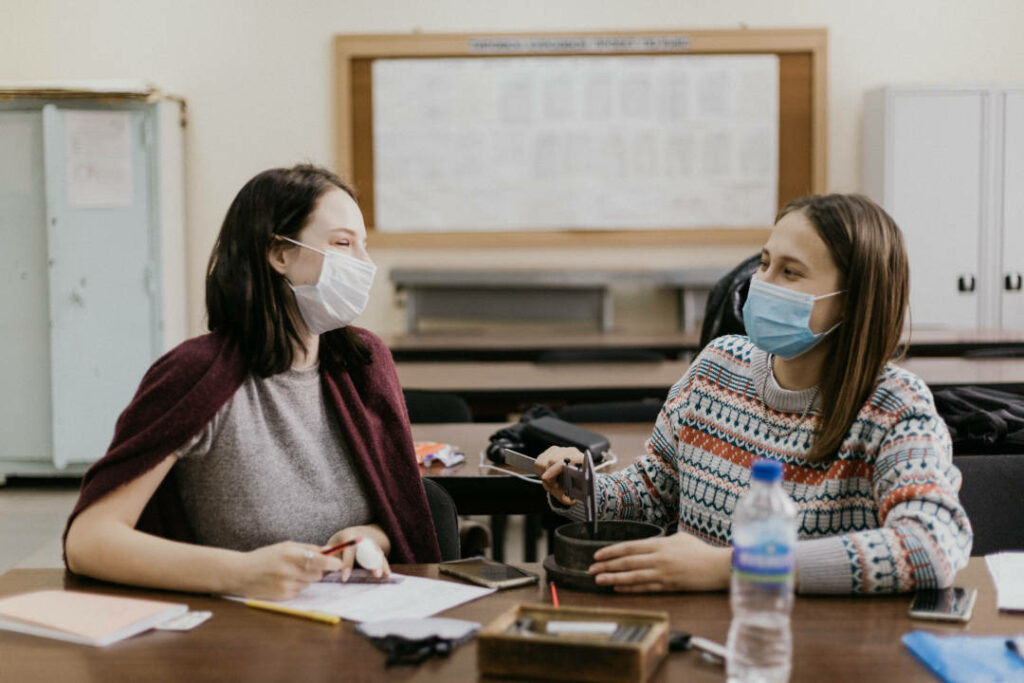 Studying during the pandemic: 5 tips
COVID-19 has been restricting our lives for months now. However, there are things that you can do to make the situation more agreeable for you. Below, we offer some tips for successful studying during the pandemic and taking good care of yourself at the same time.
Furnish your apartment well
The Staytoo apartments are designed in such a way that you have your own bathroom and kitchen as well as a living and sleeping area with a workspace. Give the rooms your own personal touch – bring them to life with plants, decorate the walls with pictures and brighten up the bookshelf with decorative elements to suit your taste. This is how you create a feel-good zone, which is all the more important the more we spend time indoors.
Bring structure into your day
Many lectures are still being held online, whilst universities in some German states are already open again enforcing the 3G or 2G rule. However, the situation can change at any time if the number of cases continues to rise. Whether you can continue to attend lectures in person or have to switch over to online alternatives: bring structure into your day.
Get up at the same time every day, eat your meals at the same times and go to bed at the same time every night. This will help you establish a morning, afternoon and evening routine for yourself. Set yourself fixed study and work goals for the day and don't forget to plan in sufficient breaks and leisure time. Go out regularly for fresh air, for a walk or for a bike ride. Cook healthy meals and take your time.
After just a few weeks, these routines will develop into good habits. This form of self-management will provide you with stability in these turbulent times.
Staying up to date with the latest developments is naturally very important in these times. However, an excess of negative news can really drag you down. As such, it is just as important to feed your mind with positive impulses. That includes, for example, comedy films, a gripping book or a fun evening with friends.
Seize the opportunity to put the pedal to the metal where your studies are concerned. Watch tutorial videos, take online courses, do everything that helps you progress academically rather than consuming too much news.
Emotional and mental support is helpful for making it through this challenging time successfully. This can be in the form of online courses for mental health or with the help of coaches.
Don't be afraid to ask for psychological and psychosocial counselling. Many universities offer these services, and there is no reason to feel ashamed.
Quite a lot of students are dealing with mental health issues at the moment, as studying during the pandemic is anything but simple. Ask for all the help and support that is available to you.
Expand your circle of friends
The current restrictions mean we are all at home more than usual. That doesn't mean that you should feel isolated though. You can still meet new people and expand your circle of acquaintances and friends during the pandemic – including four-legged ones. We are talking about dog sitting apps, where you can create a profile. Similarly to a dating app, dog owners in your area can then contact you to take their dog for a walk or pet sit for them. This lets you get out in the fresh air, help someone out and make new contacts.
Or you can become active in social media groups on topics that interest you. Regional groups are recommended here, as it also offers you the possibility of meeting up locally.
Studying during the pandemic: stay confident (extra tip)
This is perhaps the most important tip: forge a positive mindset for yourself. The decisive foundations for this are beliefs. COVID-19 will be over at some point. Believing in that and staying confident will give you the strength you need for your daily life. We believe it too and, above all, we believe in you and how successful you will be in your studies!