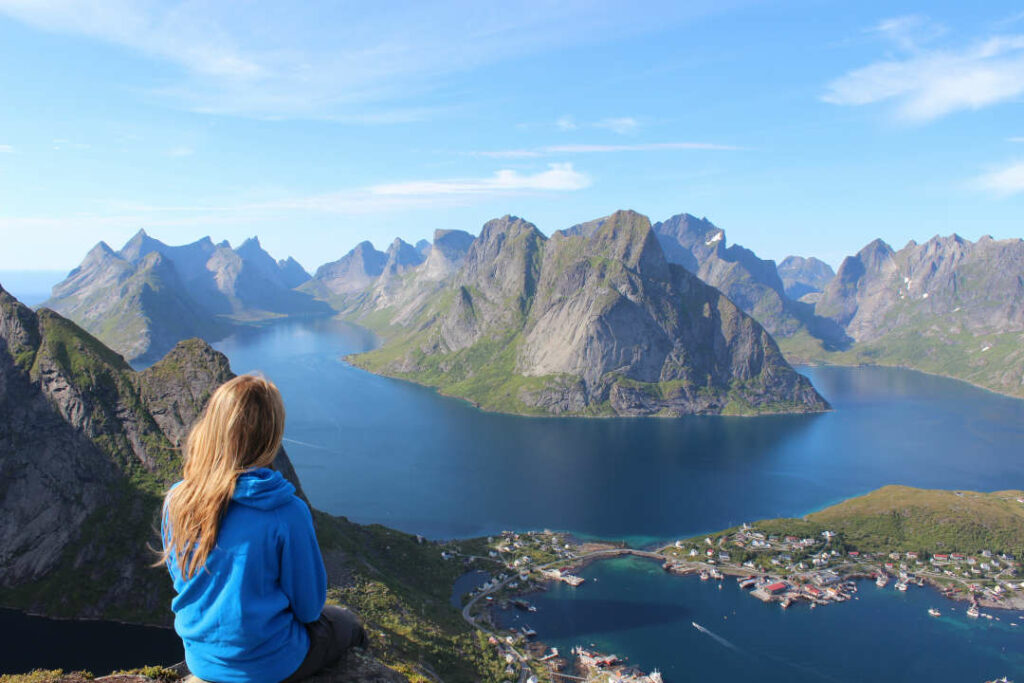 Cheap travel as a student: 11 great tips
You want a relaxing vacation to finally switch off? With the following tips you can travel cheap and experience a lot during the semester break!
Great, you might think now. This tip is so obvious. Really?
Everyone knows that saving money is important. But how many people actually succeed? Most don't follow a consistent savings plan.
You can do better than that!
Here are three tips for smart saving:
Use a free checking account
Many banks and financial service providers give you a free checking account as a student. This saves you several euros a month, which you can use to feed your vacation fund. However, check the conditions of the current account: What fees can you expect when you are no longer a student? If necessary, it may make sense to consider switching accounts before the end of your studies.
Laptop, smartphone, clothes, furniture: It is significantly cheaper to buy used things than new ones. There are also numerous platforms where you can buy refurbished or guaranteed used items. And then, of course, there are classics like eBay. In almost every case, it's worth buying used items to save money.
Tax returns are not only for self-employed people and entrepreneurs. Even as a student you can claim special expenses and get money back from the government. Make sure you take advantage of this opportunity to save money for your vacation.
#2 Travel by public transport
Driving a car is convenient, but an expensive and polluting affair. Flying, on the other hand, can be a real bargain, but it is also not very sustainable. Besides, you want to be mobile at your vacation destination, too.
The solution: use public transport! It's much cheaper and more environmentally friendly than a rental car or a seat on a plane. What's more, more and more regions and cities are turning to green drives. In addition to the classic overhead lines, battery- and hydrogen-powered buses and trains are already on the road.
Special tip for public transport: In Germany, the 9-euro ticket will be introduced in June, July and August 2022. Find out more in the next tip!
The German government has introduced the 9-Euro-Ticket. With this ticket, you can use the entire regional train service in 2nd class in the months of June, July and August. From Berlin to Garmisch-Partenkirchen, from Hamburg to Cologne, from Stuttgart to Erfurt: With the regional trains of the German Railways you can travel across the country and create the perfect individual vacation.
#4 Compare individual trips and package deals with each other
What's better in terms of price, an individual trip or a package deal? If you want to travel cheaply as a student, this question comes up quickly. The bad news is that there is no universal answer. The good news is that you can find out for yourself by making personal comparisons. It is helpful if you answer these questions before making comparisons:
Are you going abroad or do you want to stay in Germany?
To which region exactly do you want to go?
Do you want to do a lot of things, see and experience or would you rather relax all-inclusive in a hotel?
Do you prefer Guided Tours or a student trip or do you enjoy making your own plans?
Answers to these questions will help you to specify your search. The more specific your expectations are, the easier it will be for you to compare offers based on the criteria that are important to you. For example, if you know from the start that you prefer to put together your own hiking routes, package deals with guided tours and organized student trips will not be very attractive to you per se.
Above all, question the cost of travel features you don't use. What good is an all-you-can-eat dinner buffet if you plan to hit the bars and clubs by sunset anyway? With precise comparisons, you will be able to implement the ideal travel plan for you and travel cheaply as a student.
#5 Book flights at the right time
When booking flights, timing is everything. There is a rule of thumb for the cheapest flight: book about 7-10 weeks before you travel. If you book too early, the flight can be just as expensive as if you book too late.
You should avoid this when booking flights:
Book late for long-haul flights
Book early for domestic flights
Book on weekends
Book only direct flights
Always fly with the same airline
Also note: The further away your destination is, the earlier you can book cheaply, so stretch the 7-10 week rule a bit in terms of earliness. As another rule of thumb, bookings on Tuesday from 6pm are the cheapest.
Also, make sure to book your flight out of season. November, December, January, and June and August (especially Asia) are good months to fly cheap.
Another tip is to book flights from alternative airports that are close to an airport. These are sometimes only a few miles away, but are significantly cheaper.
Why fly at all? Local tourism is all the rage; at least since the Corona travel restrictions, we've come to know and appreciate regional vacations. So why not go on a journey of relaxation and discovery nearby?
In Germany alone, there are quite a few cities and regions that are worth at least one visit. But popular European destinations such as Croatia, France, Poland, the Czech Republic, etc. are also easy to reach without a plane. Attractive travel destinations are therefore very close to you.
You can also travel cheaply as a student with a camper. These can be rented, but you should take care early to get a free camper. Camping has boomed due to Corona, which has led to the creation of new providers. Search for them on the web and try out this cheap way of traveling.
Apart from saving money on expensive hotels, camping vacations are just great: wake up in the morning in Tuscany and go on to Genoa for lunch. So much freedom is just a joy!
#7 Hostels, Couch Surfing, Use Airbnb
With the internet, numerous alternatives to bed castles & co. have spread. Use hostels for cheap accommodation, Couch Surfing costs nothing except for a small membership fee to the community and a host gift, Airbnb accommodations can be very exciting and high quality.
So our recommendation is to take some time to learn about and try out the different travel and accommodation options.
#8 Learn about and take advantage of student discounts
Students are an important target group for tour operators, transportation companies, accommodation providers, etc. Therefore, find out about discounts and offers before you start your vacation. Some airlines offer up to 50% discount on flights, cruises can also be very cheap depending on the offer.
Cook for yourself instead of spending a lot of money on food every day in a restaurant. A dish that costs you 10 € in a restaurant is not even half as expensive if you cook it yourself.
Tip: When choosing your accommodation, make sure you have cooking facilities (hot plates, oven, etc.).
Be attentive when shopping: By comparing prices, you can save a lot of money. A good example of saving money is buying water: a 1.5-liter bottle in the supermarket usually costs less than the 0.5-liter bottle at the kiosk. Therefore, before each trip, you should fill your backpack with food and drinks purchased in advance.
#10 Get in touch with the locals
Locals usually know best where you can go to party cheaply or at which stand you can sunbathe without paying for a lounger. Just be open and talk to the people. You're bound to hear exciting stories and get great insider tips.
#11 Use tourist activities, but for free
Why spend unnecessary money on a city tour, when most cities also offer guided tours for free? The same goes for expensive boat tours: Ask at a small fishing boat in the harbor, for example, if you can get a ride. It's almost like hitchhiking, only on the water. And ideal if you want to travel cheaply as a student.
Cheap travel as a student: Flexibility is everything!
You have the best chances for cheap vacations if you are open in terms of destination, travel duration and means of transport. Find out from several sources how you can travel cheaply. Even in the age of the Internet, going to a travel agency is far from outdated. Here you can sometimes get very good offers that don't even appear on the Internet. But of course you should also look online to see what bargains are waiting for you. We wish you a good and relaxing vacation!