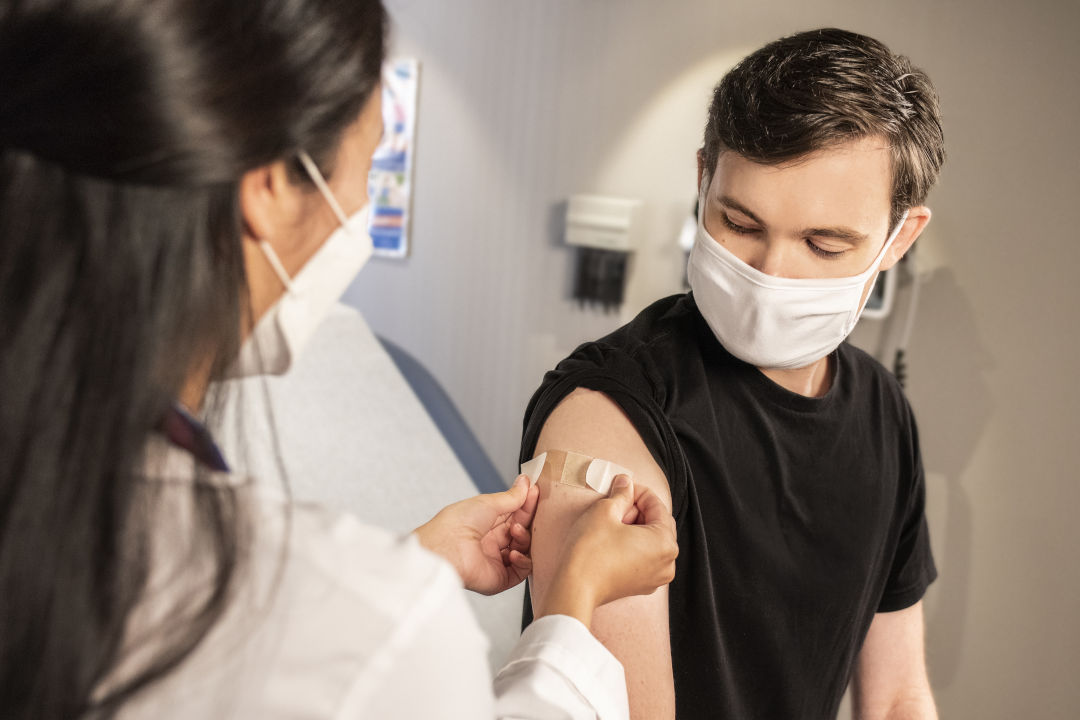 Student vaccinations: when and where?
The 2G rule is being enforced at more and more universities – where they haven't been closed completely. This means that only vaccinated/recovered students will be permitted to attend lectures. If you want to be in the first group, you can get your vaccination at various places in the city as a student.
Student vaccinations: costs and benefits
COVID-19 vaccinations are free for everyone and therefore also for students. As a vaccinated individual, you benefit from the vaccination in the form of self-protection on the one hand: the risk of developing COVID-19 with severe symptoms is reduced to 5% according to the latest scientific findings. In addition, vaccinated individuals are less infectious. Furthermore, in accordance with the 2G rule, you can also participate in public life and thus attend lectures and other student events.
You can get your vaccination here
Below you can find the main places where you can get vaccinated. To ensure the vaccination appointment goes without a hitch, remember your:
ID card or passport
Vaccination passport
Doctor's certificate if you should be prioritised due to a previous or existing illness
Remember: Don't forget to wear a FFP2 mask to your vaccination appointment.
Are you a foreign student? Then please consult your uni or a doctor for vaccination options.
You can book a vaccination appointment with your family doctor. Many doctors with surgeries now also offer online booking of vaccination appointments.
#2 Company medical officer
Do you have a part-time job in a company? It may be possible for the company medical officer to vaccinate you.
#3 Mobile vaccination team/bus
There are mobile vaccination clinics/buses in numerous towns and cities offering quick, uncomplicated vaccination even without an appointment. However, plan in enough time, as the demand for vaccination has increased considerably in the course of the fourth wave. You should also not arrive ten minutes before the mobile vaccination clinic closes, but rather, ideally, one or two hours earlier.
#4 Local vaccination campaigns
Vaccination campaigns are currently being held in shopping centres, courts, train stations, etc. Find out about local campaigns and the times via your city's website. The same thing applies here as for the mobile vaccination teams: due to the high demand, you should plan in enough time, as you may have to wait a couple of hours.
Where can I find vaccination centres?
The vaccination centres across Germany closed at the end of September. However, the possibility of a general vaccination obligation is currently being discussed. Some cities are thus already reopening vaccination centres in order to offer their citizens a broader range of vaccination options.
Info regarding the booster
The Standing Committee on Vaccination (STIKO) recommends that all citizens over the age of 18 get the booster shot once the first vaccination has expired. However, young, healthy people should check with their family doctor whether a booster is actually necessary.
Many students were vaccinated in summer or autumn and now want to get the booster, as the third shot is known. However, priority should be given to older people, people with existing medical conditions and healthcare personnel. The BioNTech and Moderna vaccines are used for the boosters.
Vaccination services continue
Vaccination teams right across Germany will continue to provide various vaccination services throughout December and at the beginning of 2022. Nevertheless, you should begin familiarising yourself thoroughly with the topic now and find out where you can get your vaccination as a student.