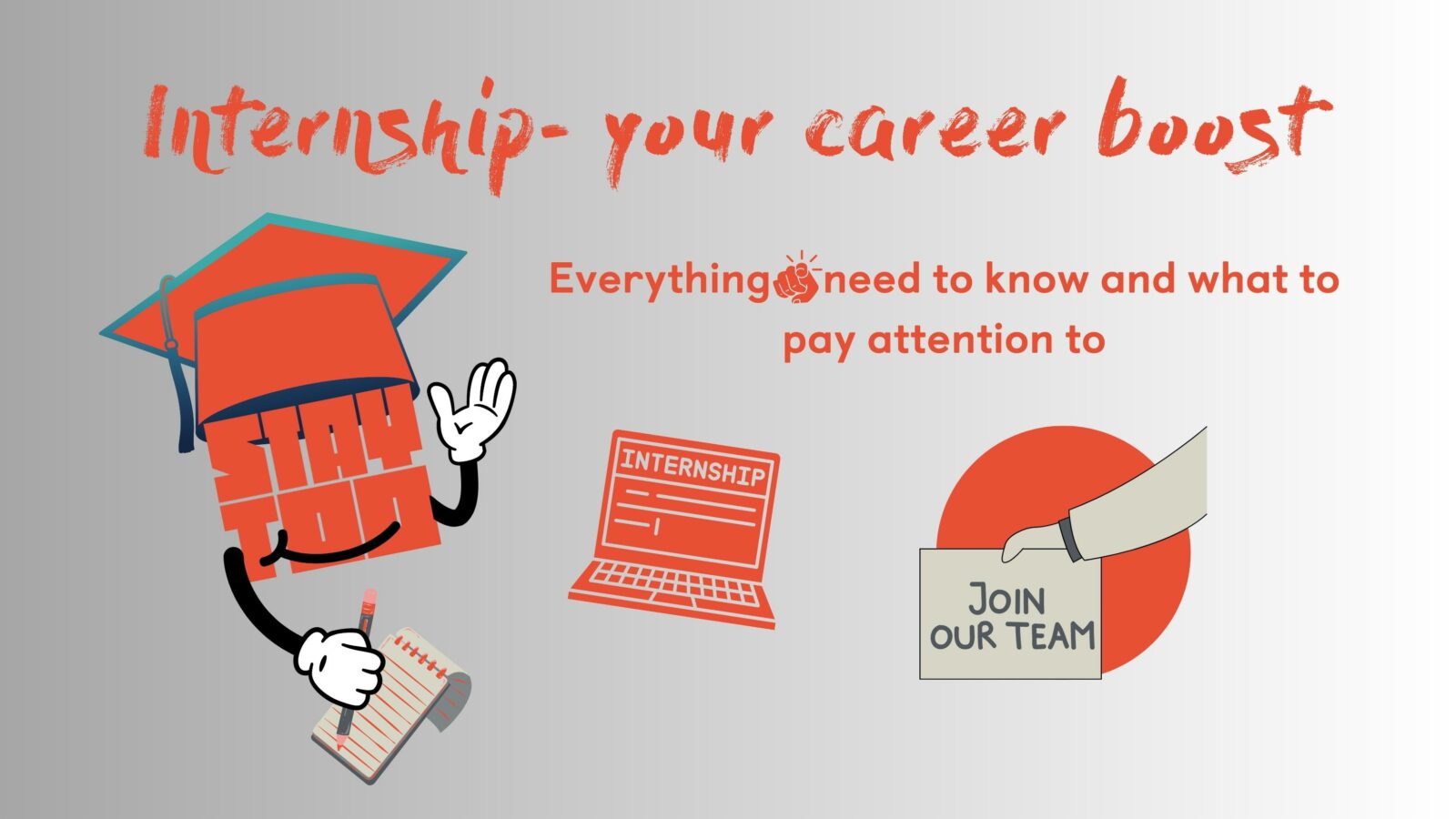 Internship during your studies: Valuable tips for your career
You would like to do an internship during your studies or you have a compulsory internship coming up? Whether voluntary or a mandatory part of your studies, an internship offers you a unique opportunity to gain valuable experience for your future career. But before you start, there are bound to be a few questions:
What kind of internship suits me?
How do I find suitable internships or internship positions?
What should I look out for when choosing?
In this blog article, we will answer these questions and give you valuable tips on how to find the best internship for you.
What kind of internship do you want?
Before you start looking for an internship, consider which internship best fits your studies and career goals. Do you want to gain practical experience in a specific area directly related to your field of study? Or do you want to explore different industries to find out which career path appeals to you most? Define your internship goals clearly so that you can search specifically for suitable internships.
There are different ways to find internships. A good place to start are job exchanges on the Internet or special internship portals, here you will find a selection:
The career pages of companies are also good places to start. Direct contact with companies or organizations can be promising – send a speculative application or call to inquire about open internships. Don't forget the opportunities offered by your university or course of study. They often have internship exchanges or career services that can support you in your search.
What should you look for before applying for an internship?
Make sure to clarify the general conditions before you sign an internship contract:
Duration of the internship
Remuneration
working hours
Possible additional benefits
Think carefully about the skills you would like to develop and find out whether the company or organization offers this opportunity. You can do this, for example, by asking the contact person for the internship about the specific content and processes of the internship. Which work stations will you get to know, what will you be taught there, how can you contribute?
Also find out about the company's reputation and working conditions. Reviews from former interns can be helpful here; you can find such reviews on portals such as praktikumsstellen.de or kununu.
Gaining practical experience – gaining knowledge in the real world
An internship allows you to put your theoretical knowledge from your studies into practice. Here you learn how the working world really works and how you can successfully apply your acquired know-how in real-life situations. This valuable practical experience gives you an invaluable head start for your future career.
Professional orientation – Find the right path
Still unsure about what career path you want to take? Don't worry, an internship will help you discover your interests and strengths. In different industries and companies you can find out which work environment suits you best and which activities excite you.
Make contacts – Build your network
During the internship, you have the opportunity to make valuable contacts. The people you meet – be it your supervisor, experienced colleagues or other interns – can become important mentors and door openers for your career in the future. A strong network is of great importance for your professional success.
Developing soft skills – building on personal strengths
In addition to technical knowledge, you can also work on your soft skills during the internship. The ability to work in a team, strong communication skills, problem-solving skills and time management are qualities that are in demand in almost every industry. An internship offers you the ideal platform to develop these skills and strengthen your personality.
Career advantage – Convince potential employers
A successfully completed internship is a real flagship on your resume. Employers value applicants who have already gained practical experience. Your internship shows that you are motivated, committed and willing to actively take on responsibility. This increases your chances of being perceived by companies as a sought-after employee.
An internship during your studies is an invaluable experience and investment for your professional future. If you know which internship suits you best, search for suitable positions and choose carefully, you will find an internship that perfectly matches your goals. Take advantage of this valuable opportunity to gain hands-on experience, discover your interests, and make valuable contacts for your career. A well-chosen internship can be the key to your professional success!
More articles in our blog
More articles in ourThe application for your internship has been sent? Great, then we recommend you further articles in our online magazine for maximum success in your studies: