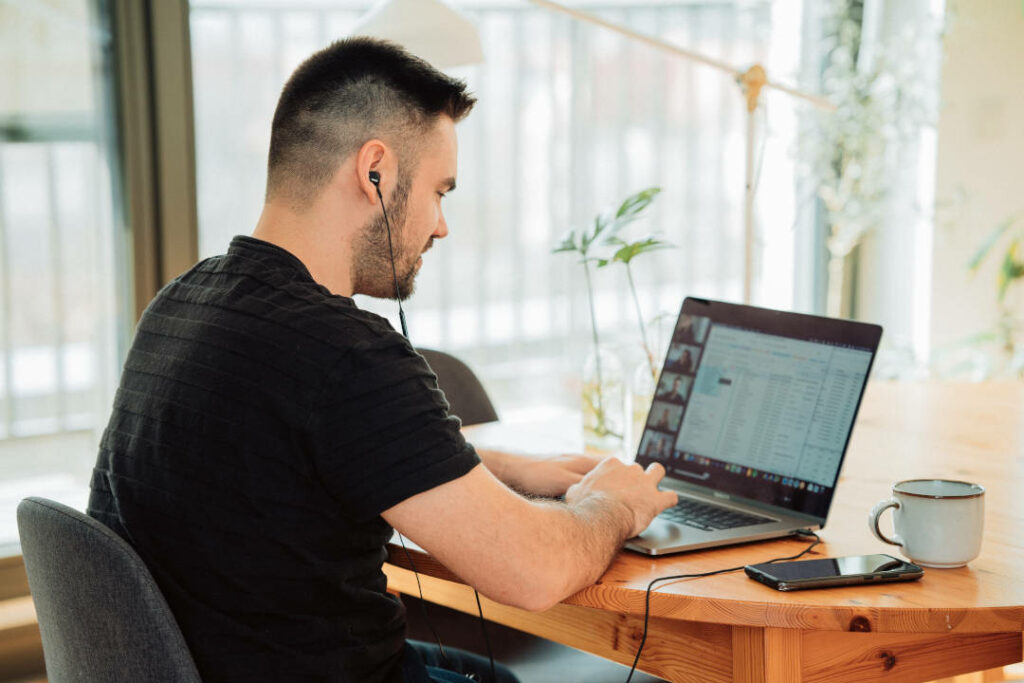 These tools & services are free for students
Money is usually tight in college. So it's good that there are some practical tools and services that are free of charge for students.
Free tools and software for students
Writing texts, opening PDFs, creating tables: students need a variety of tools and software to master modern university life. With the following solutions you are cheap and effective at the same time.
#1 OpenOffice (word processing, spreadsheet, presentation)
OpenOffice is something like the less fancy Microsoft Office, but completely free. OpenOffice has all the features you know from MS Office: Writing texts, creating presentations, spreadsheets, creating databases, designing graphics, etc.
If you can accept that OpenOffice has a classic, less modern user interface than the top dog from Microsoft, you have a very effective, free toolset for everyday university life at hand.
Important note: OpenOffice is available in German in the basic version, but you can install different language packs.
Tip: If you don't want to do without Microsoft Office, you can use Microsoft Office 365, which is free for students. This involves the online versions of Word, Excel & Co.
#2 PDF24 Creator (PDF editing program)
Whether lecture slides, matriculation certificates or seminar summaries: PDFs are ubiquitous in everyday university life. It's helpful to have a tool that allows you to edit and save these documents. PDF24 Creator is ideal for this purpose.
It allows you to merge, shrink, password-protect and compress PDFs, among other things. Furthermore, you can rotate PDF pages and insert or extract images in PDF. You can also annotate PDFs, sign them and much more. In short: It is a super practical and free PDF all-round tool.
#3 Evernote (organization & creation of notes)
Who doesn't know it: the more or less popular saying "order is half of life"? Evernote is responsible for exactly this half. In its basic version, the tool is free, but there is also an Evernote discount for students, which gives you a 40% discount on the first year of using Evernote Professional.
With Evernote you can create, structure, sort and organize notes. You can also set tasks and deadlines to optimize your self-management. So you'll never forget important exam dates again, turn in homework on time, and plan your study days wisely. Also, scan handwritten notes and store them in the appropriate section of Evernote for quick retrieval later.
#4 Thunderbird (email client)
A mail client helps you keep track of your email. This is true for private emails as well as for mails concerning your studies. For this purpose there is a mail client called Thunderbird from the Mozilla Foundation. Thunderbird is free of charge and offers you everything a mail client should be able to do: Manage mail accounts, create an address book and the automatic attachment reminder makes sure you never forget to add attachments to your mails again.
Free services for students
Many banks offer free checking accounts for students. With a good current account for students, cash withdrawals are free, and usually there is also a free credit card. In addition, you pay no account maintenance fees, which is definitely noticeable in your wallet over the months.
To find the right account for you, you should read several current account comparisons on the net. Before opening an account, be sure to read the bank's price list. This is where hidden costs sometimes lurk, e.g. for transfers or cash withdrawals from third-party ATMs.
Students benefit from the fact that they can get many insurance policies at a reduced rate or even free of charge. For example, health insurance is free for students up to the age of 25, as it is usually covered by family insurance. It can also be worthwhile to take out other insurances such as occupational disability insurance while still a student. With these insurances it is often the case that the earlier the insurance is taken out, the lower the premium rates for the entire term.
#3 Printout of learning documents
Even if you do a lot digitally: Sometimes it's much easier to learn with printed learning content – if it weren't for the quite crisp printing costs. Companies like Druckster and Studyscript offer exciting solutions for this: The providers print out your learning materials free of charge. However, there is one drawback with Druckster: So far, only students in the Vienna area benefit from the service, but it is gaining more and more fans.
The free printing service is financed by advertising partners at both companies, so you have to expect advertising in the documents. However, with Studyscript, for example, this is on the cover pages and not between the lecture slides.
#4 Streaming movies and series
Admittedly, none of the streaming services is completely free – with one exception, which we will tell you at the end of this section. But you can save considerably, for example with Amazon Prime: As a student, you get the first 6 months of membership for free and then a 50% discount on the membership. Of course, Prime also includes Amazon Prime Video, Amazon's video streaming service.
Also, check out Sky's student special: when you sign up for a WOW subscription with Unidays, you can save 50% for one year of Sky membership. It is important that you register in advance with your Unidays account, a discount portal for students. If you then book a Sky subscription, you'll save half of the actual membership price for 12 months.
Note: Unfortunately, the popular provider Netflix does not currently offer a student discount.
Let's move on to free streaming: Thanks to DVB-T2, you can receive up to 40 TV channels in HD quality for free, including ARD, ZDF, ZDFneo, Arte, 3sat, and many more. Regional channels such as MDR, NDR, RBB, WDR etc. are also available. Thanks to your Internet connection, you also have access to the media library of the public programs. So you can regularly stream movies and series there completely free of charge. To use DVB-T2, you need a DVB-T2 receiver, which you can get for as little as 30 euros.
Tip: You can access the TV broadcasters' media libraries online even without a DVB-T2 receiver. Simply visit the website of the respective broadcaster and click through to the media library.
Extra tip: Take advantage of student discounts and student rates
Several services offer students special conditions in the form of student discounts and student rates.
These providers often have student rates and student discounts:
Internet and phone
Electricity providers
Banks
Insurance companies
Housing and apartment providers
Travel providers
Software companies
Fitness studios
Clothing manufacturers
You can find an overview of the different providers on relevant comparison portals and websites. We recommend you to do some research, it's worth it!
More tips and tricks for studying
Want to save money, travel cheaply and find out how to make friends in a new city? Then read these articles about studying: