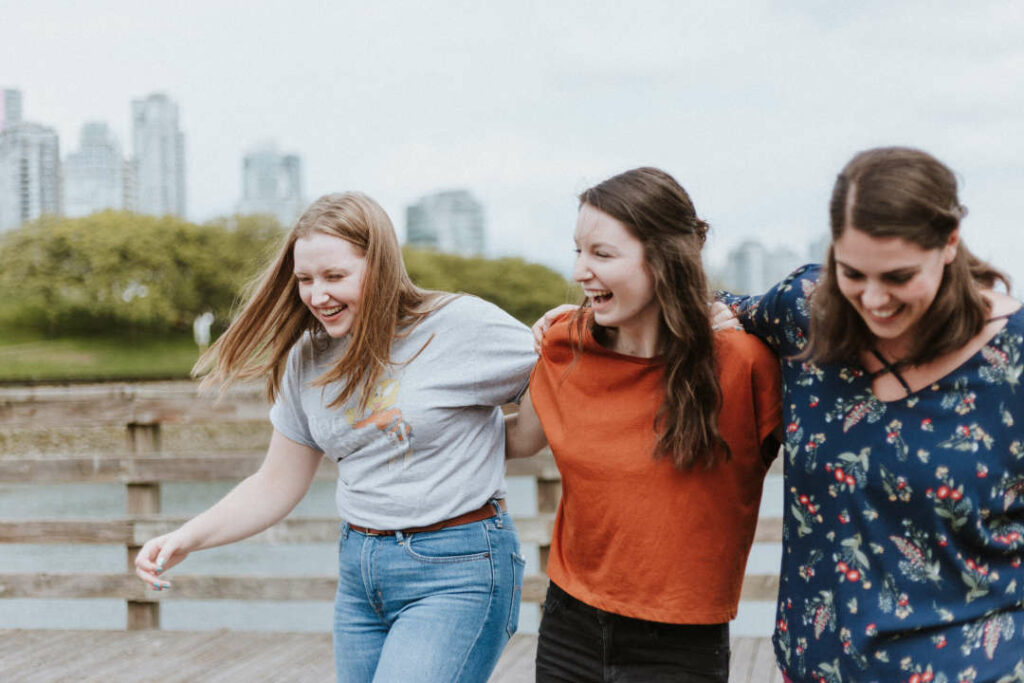 10 tips for finding friends in a new city
Are you new to the city or moving soon? We have some helpful tips for how to make contacts quickly!
Finding friends in a new city is easiest when you already know people there – relatives or old classmates, for example. Don't be afraid to reach out and suggest meeting up. If it develops into a friendship, it won't take long for your new friend to introduce you to other people – now you've got a network.
Pub crawls, day trips, campus tours: events are now finally possible again, albeit with some restrictions. Make the most of these events whenever possible as opportunities to find friends in a new city.
At the beginning of the semester in particular, universities host such events for the students to get to know the faculty staff and each other. Your university website will have a list of the events on offer. By he way, there you will also find info on vaccination offers for the Corona vaccination. Read also our article: Student vaccinations: when and where?
The Staytoo building is home to lots of interesting people just like you. It's worth getting to know them. How about inviting your neighbour over for a cup of tea or to cook dinner together? Games evenings and taking walks together are also good ways to initiate great friendships.
Did you know that Staytoo organises its own events? Barbecues in the summer, movie nights, the semester kick-off party or the Halloween hangover brunch: there's always something going on here, but you still have your own private space. As our motto goes: live alone, stay together. Look for events near you!
Have you sung in a choir before or do you like playing volleyball? Then it's time to join a club! Most clubs will allow you to go along and see if you get on well with the people and feel comfortable in the surroundings, etc., before you join. A hobby in common is something which brings people together and so you'll soon make contacts this way.
We have all heard of Tinder – but it doesn't always have to be about dating. There are also social apps that help you to find friends in a new city. The most popular are:
Meetup
MeetMe
We3
Bumble
Spontacts
Each app is also slightly different. Meetup focuses on groups and joint activities both online and offline. We3 is based on the concept of a mini group: the idea is that friendships develop best when three people meet to get know each other. Spontacts offers you the possibility of meeting people nearby to do something spontaneous like go to the cinema together or practise sports.
It's easy to combine your desire to top up your bank balance with meeting friends in the new city. When choosing a job, make sure it's something where you will come into contact with people. Working in an archive might be lovely and quiet, but it's probably not the best way to find new friends.
Here are a few jobs where you come into contact with lots of people:
Translator
Cinema/theatre ticket office
Work in a supermarket
Work in promotions
Recruiting members for clubs and associations
Gastronomy and event jobs (catering, service, etc.)
Of course, it's especially smart if you find a job that lets you make new friends and also benefits your professional career. Take a look at the various job vacancy websites on the Internet – there are even some focusing specially on jobs for students.
They might seem a bit old school, but noticeboards packed with flyers and offers are still a common feature at unis. From free books to car-sharing possibilities right up to sports offers, there are a wide range of opportunities for making friends in the new city. Some noticeboards even have sections where people are looking to meet others like the classic lonely-hearts ads in newspapers.
Admittedly, this is not the right approach for everybody looking to find friends in a new city. However, coming into contact with other people outside is often easier than you might think. The biggest hurdle is getting the conversation started. Questions are often a wonderful way of doing this.
Remember: Always greet the person with a friendly "Hi!" and a smile – that often works wonders.
The following questions can help you strike up a conversation with a stranger:
Do you know a good restaurant near here?
I just moved to the city. Do you know a good place to party/play sports/for a day trip?
Questions also work well in combination with compliments:
I love your jacket. Did you buy it here in the city?
You look like someone who knows where the good clothes shops are around here. Can you recommend anywhere to me?
A conversation ensues with the potential to develop into a friendship.
Language exchanges are an awesome way to meet friends in a new city. You and your partner already have a common interest – you both want to speak a foreign language. Language exchanges are the perfect option, as native speakers correct and help each other improve. Meeting up regularly will allow you to get to know each other better automatically and possibly become good friends.
We recommend that you mix and match the different tips above to maximise your chances of meeting friends in a new city. You are also welcome to contact us here at Staytoo at any time – we've always got an open ear and hope you have fun making new friends!